Funday Sunday takes place on the 2nd Sunday of the month from 10-11:30am. Sessions includes different activity zones as we learn about Bible stories together.
Doors open at 10am with the session taking place in the main church. You'll find a sign-in desk by the front door with one of our leaders to tell you what activities are happening. 
Funday Sunday includes different activity zones. We always have a food or cooking zone! Then at around 10:30am, we all gather together for snack time and to watch a video of the story we're learning about. 
Throughout the session there's tea, coffee or cold drinks for parents and carers. They can either go around the activity zones with their children or relax in the sofa area.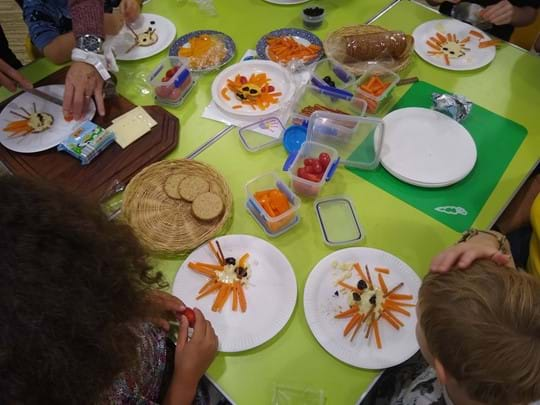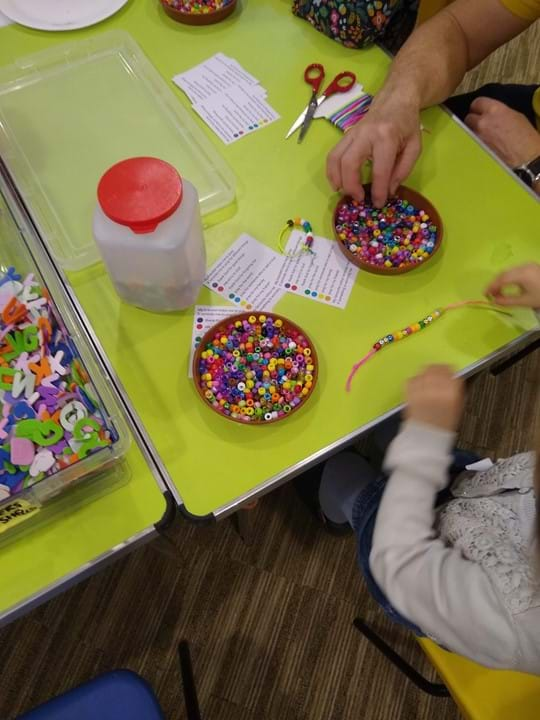 We make lots of different crafts to take home, and a "big picture" which is displayed in the church. We also have an area designed for younger children with toys. 
After more activities we end each session at 11:30am with time together and a short prayer. 
To attend, adults need to be accompanying a child. 
See our Facebook page for more photos and our latest news. In July we usually go to the park together for parachute games and we don't meet in August.